08/11/23
Christmas at Tattu
With 2024 on the horizon, award-winning Asian fusion restaurant Tattu is ready to unveil its final concept of the year, The Great Snow, which will captivate and enthral guests from Wednesday 1st November.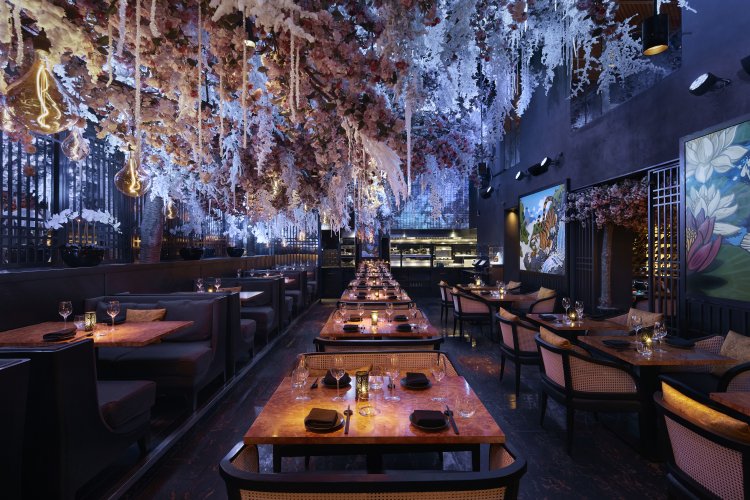 The iconic cherry blossom trees have swapped autumnal foliage for ice whites and blues, reflecting a new look for the dining room itself. The space glitters and twinkles like a cloudless December night, invoking the crispness of a picture postcard winter scene. Cosiness meets sophistication, against these fantastical aesthetics our celebrated kitchen team presents inspired food for a truly sensory experience.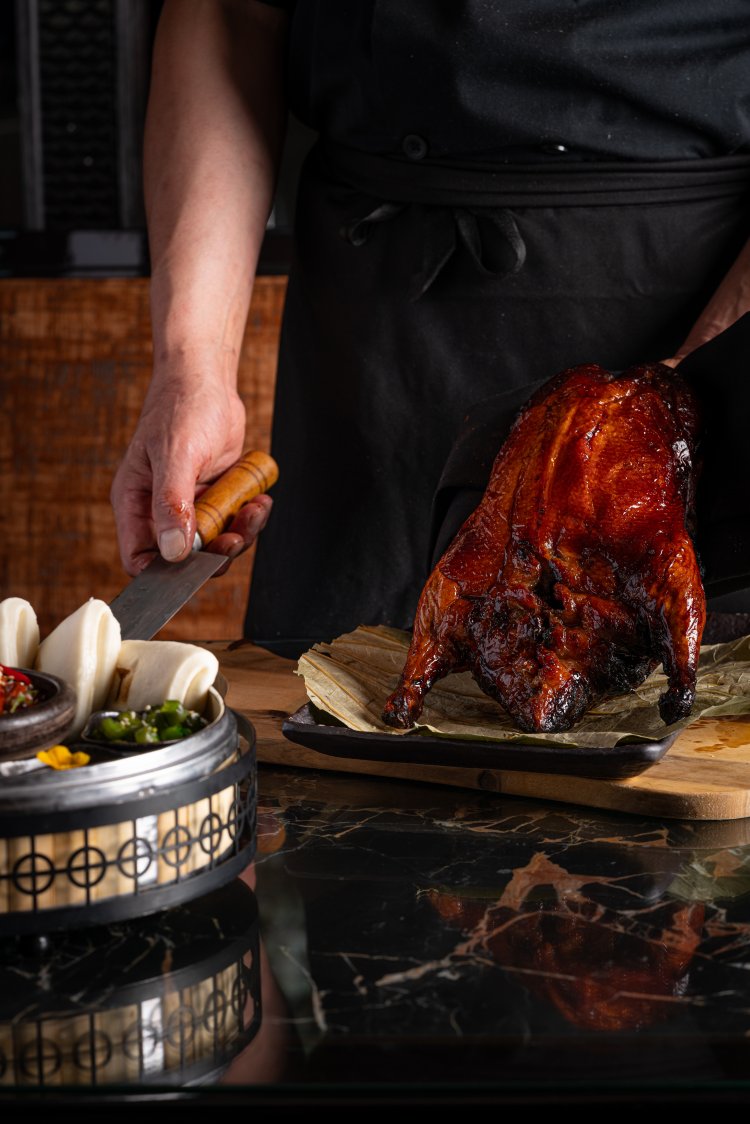 In China, this time of year is synonymous with stillness, silent beauty and crystalline colours, but also generous feasts with friends and the joy of coming together. With that in mind, our Imperial Sunday Roast takes centre stage each Sunday, combining flavours of the Far East with a British institution.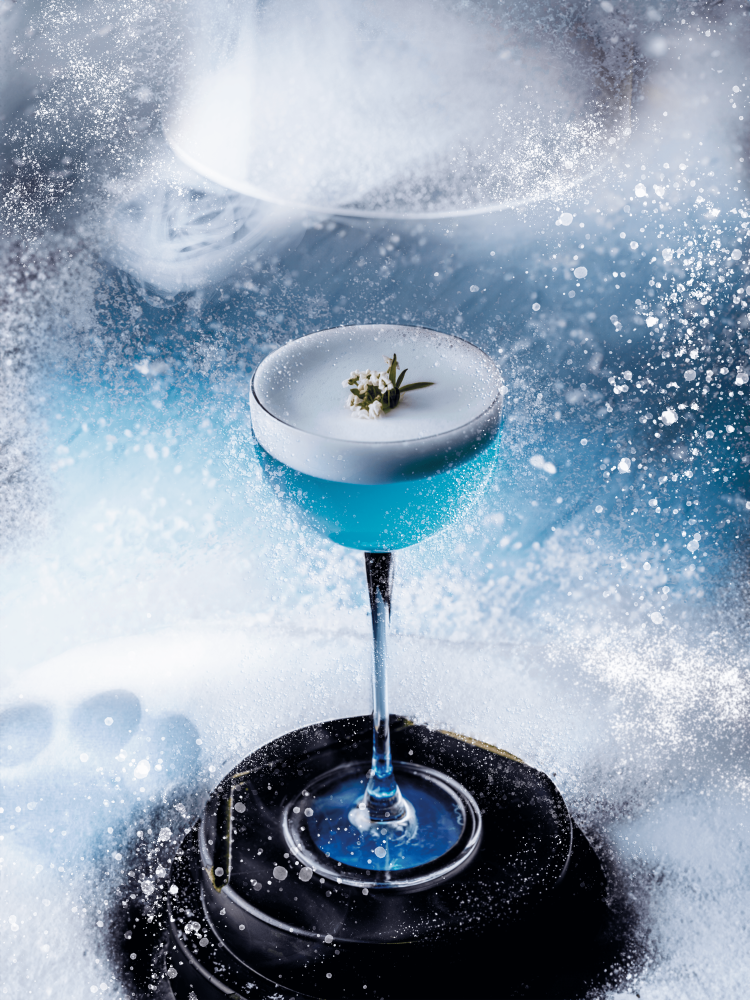 We've also developed a number of exclusive items which will be available daily throughout the season. Designed with indulgence in mind, our winter cocktail menu is suitably extravagant, with drama in every glass. Like The Great Snow — a moment in itself — mixing Grey Goose, Blue Curaçao, elderflower, orange, Prosecco and captivating theatre. And Zhanshi, 'the present', which is our take on a classic French Press, with Casis, Patron, Kahlua, oat milk and coffee.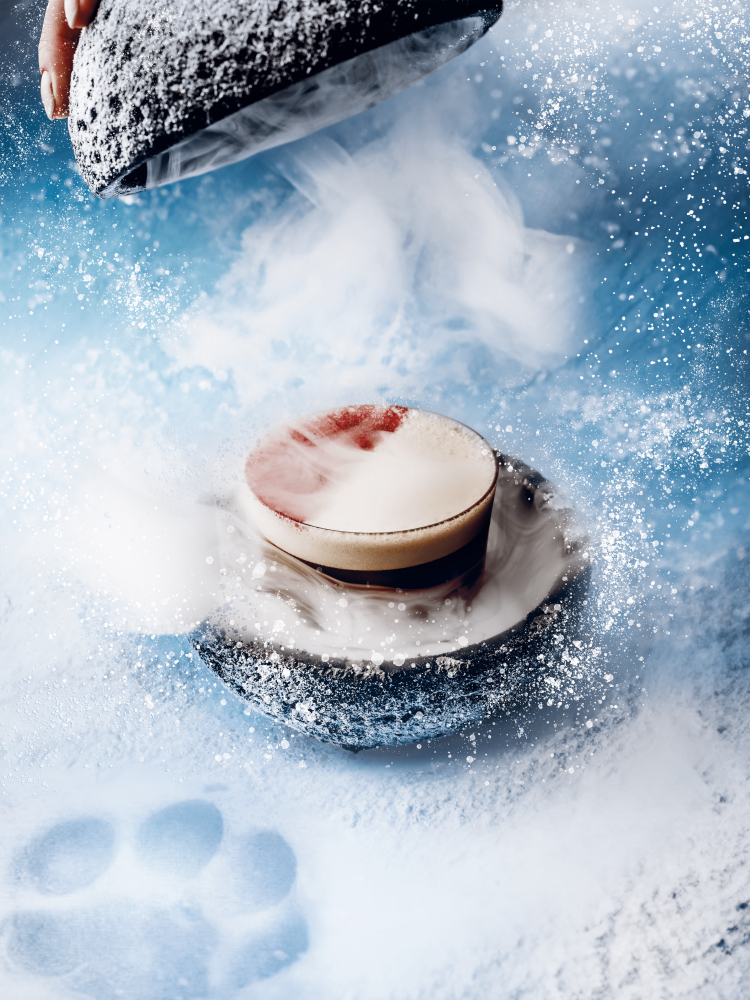 Special edition dishes are plucked straight from a fantasy picture-book, and feature the famous Frozen Cherry Blossom Dessert back by popular demand. Encapsulating everything about The Great Snow, think cherry, spiced apple and chocolate, playfully presented as a lone, lightly dusted tree. A vision of winter. Then there's The Snow Leopard, which is much more than honeycomb, white chocolate and meringue. Named after one of the world's most mythologised, solitary and regal creatures, for 2023 we've taken a lead from this rare individual to develop another unique Tattu experience.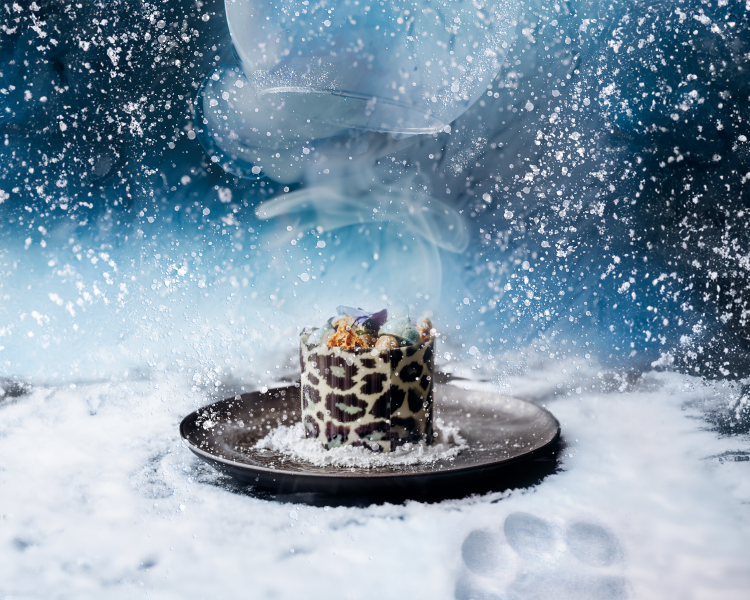 Join us and spend Christmas at Tattu. The perfect location for a date night, catch up with friends and family or office celebration.