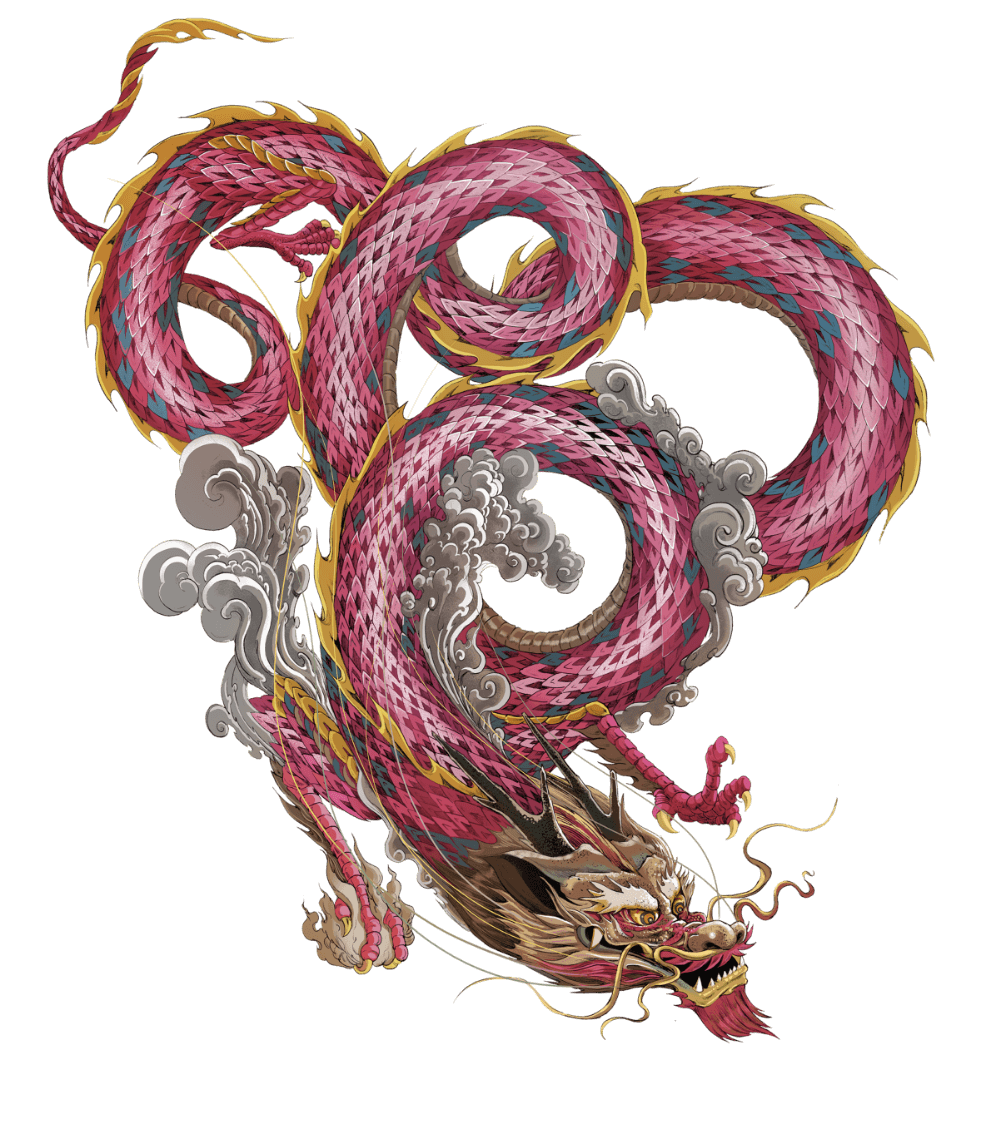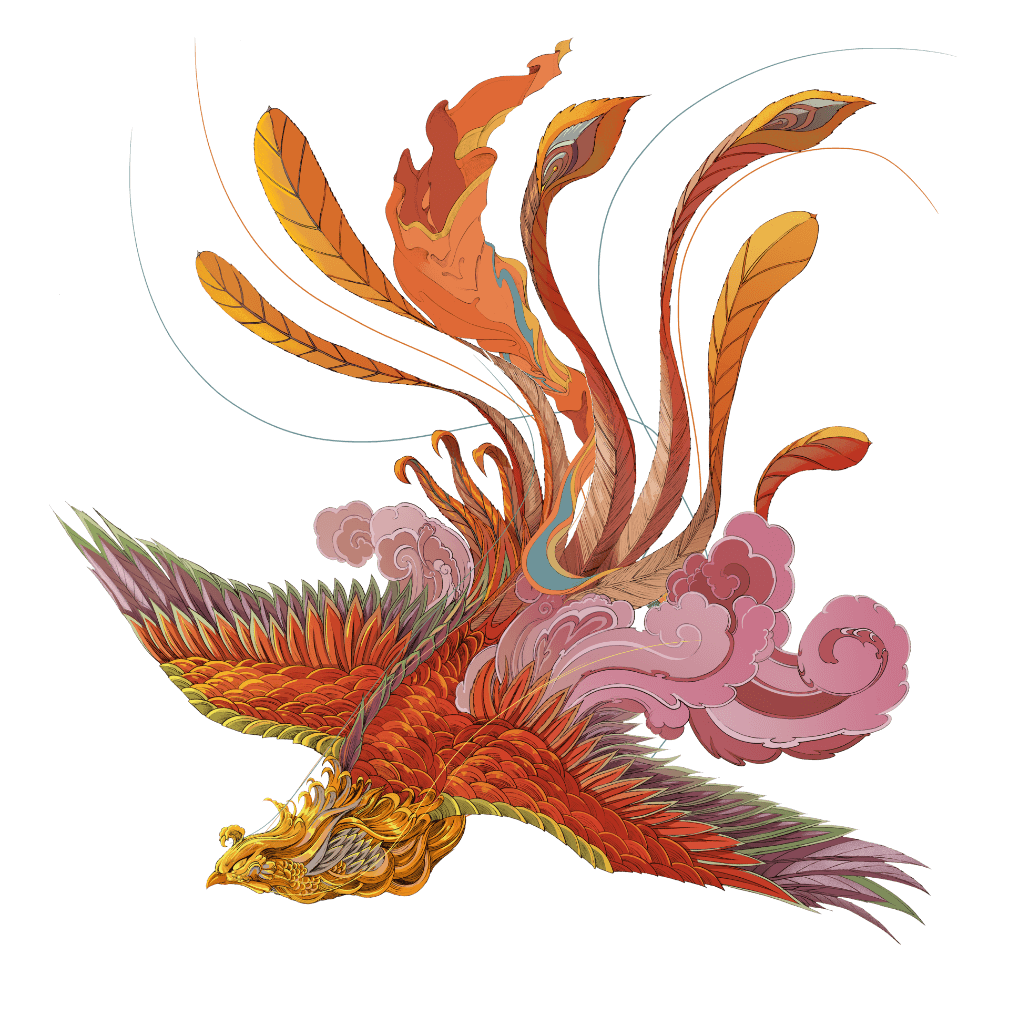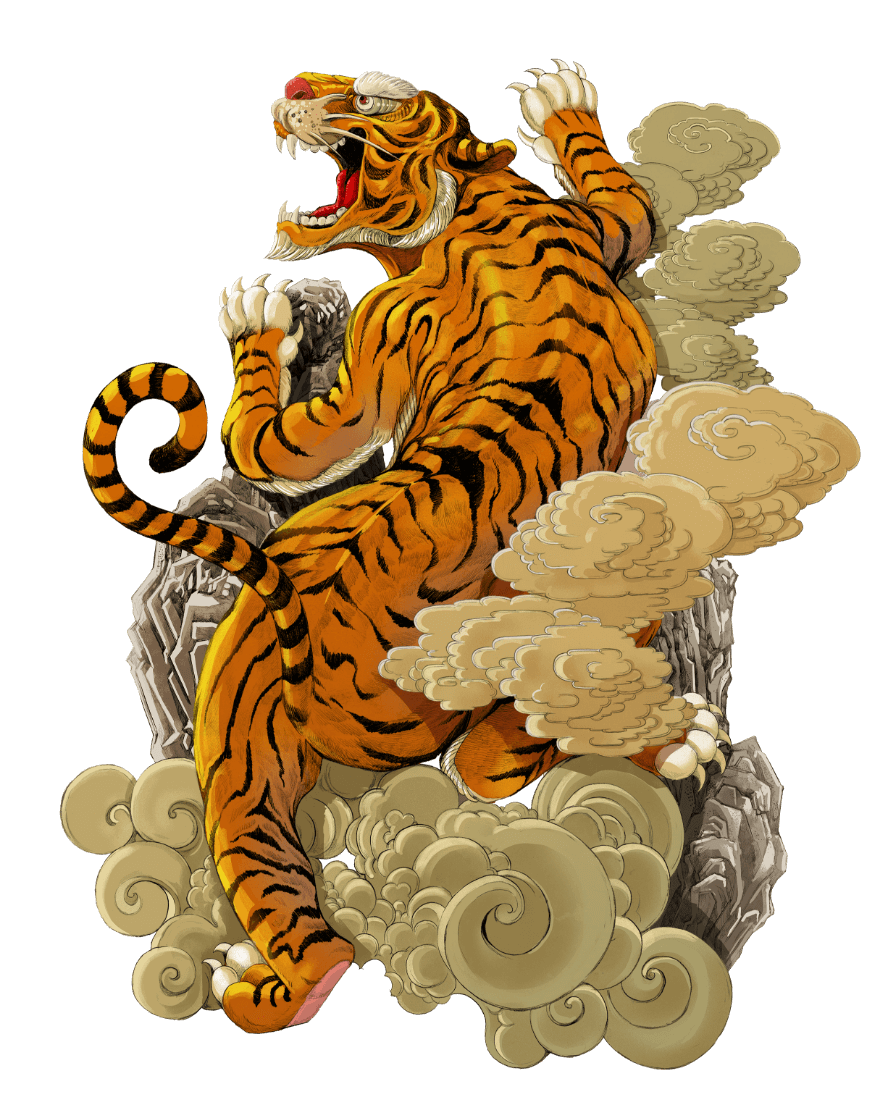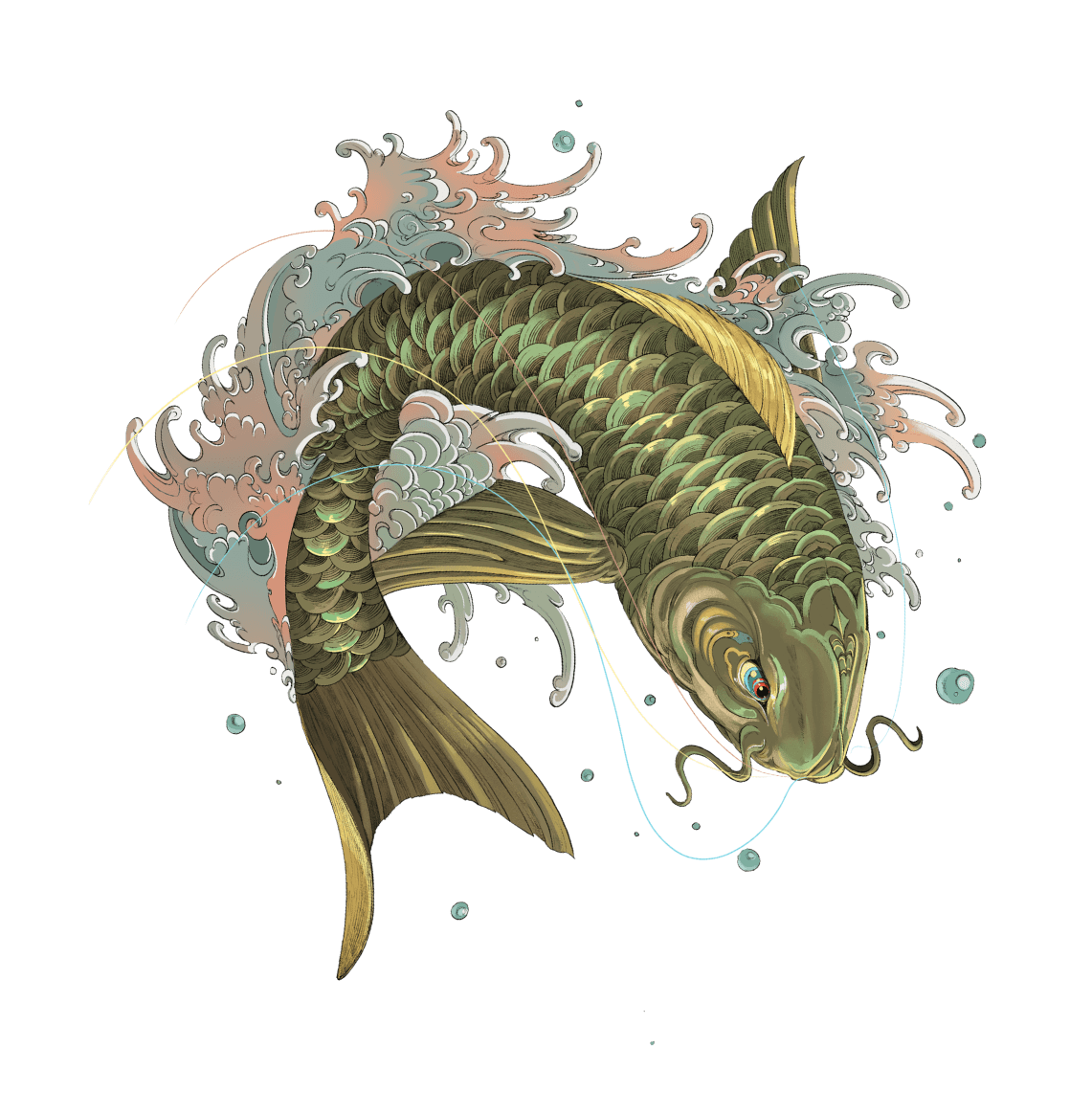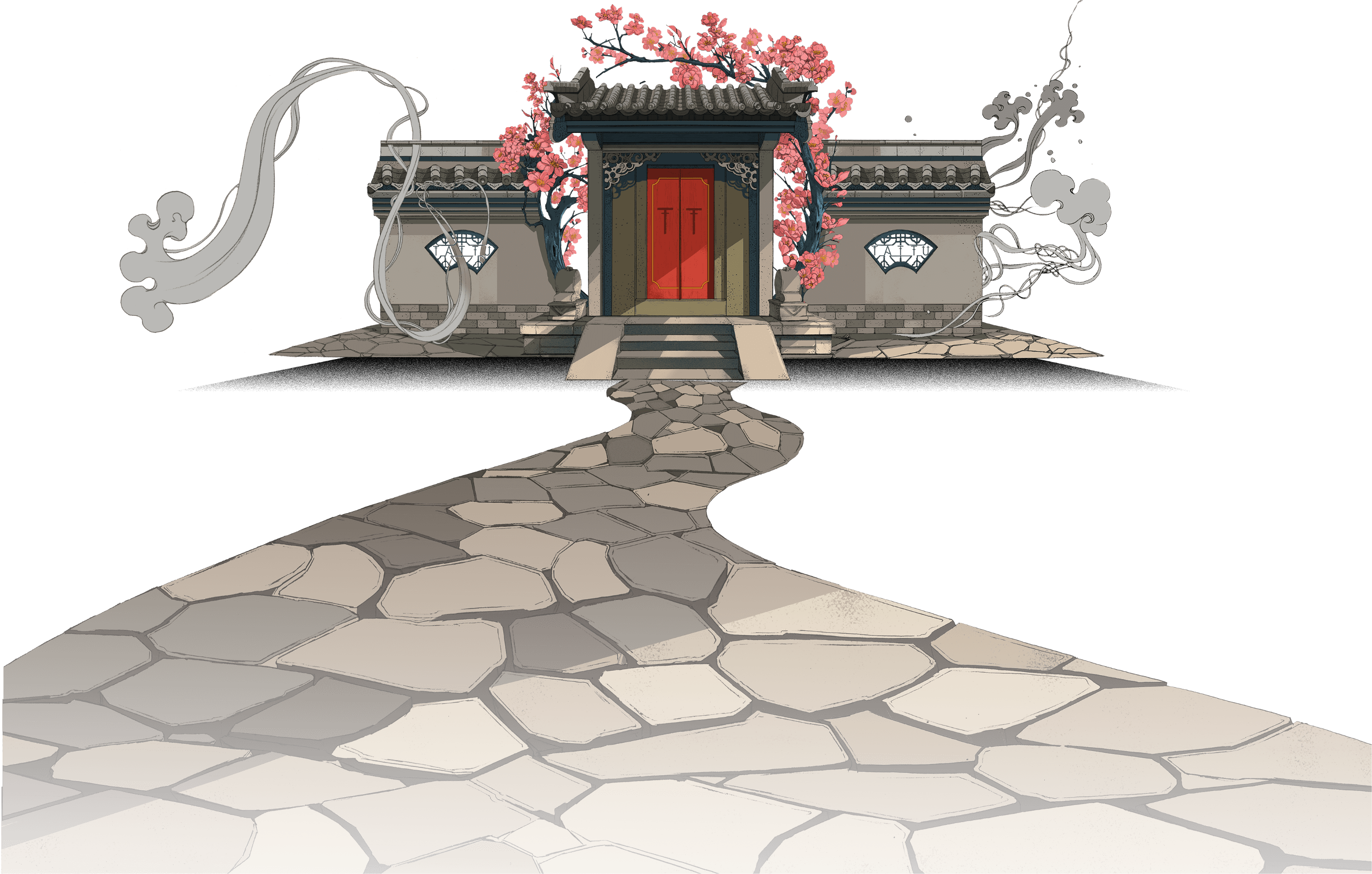 Welcome to our
courtyard house
Our London concept was inspired by the traditional Chinese Courtyard House, a historic structure in which four residences would surround a beautiful central garden, blending residential opulence with the true beauty of the outside world.
At the entrance gate to our courtyard dwelling an ornate 'spirit screen' depicts our four mythical Tattu creatures, the Phoenix, Koi Carp, Dragon and Tiger. Superstition holds that these protective spirits bring good fortune to those that pass over our threshold.
Unwind into our Outer Courtyard Terrace & Bar taking in unrivalled city views, journey through our Flower Hung Gate and onto the ornate pathway connecting each of our opulent dining room Residences. Each Residence opens out onto the stunning Inner Courtyard, where diners can watch the stars under our infamous cherry blossom and shelter from the sun under intricate timber awnings.
This is Tattu London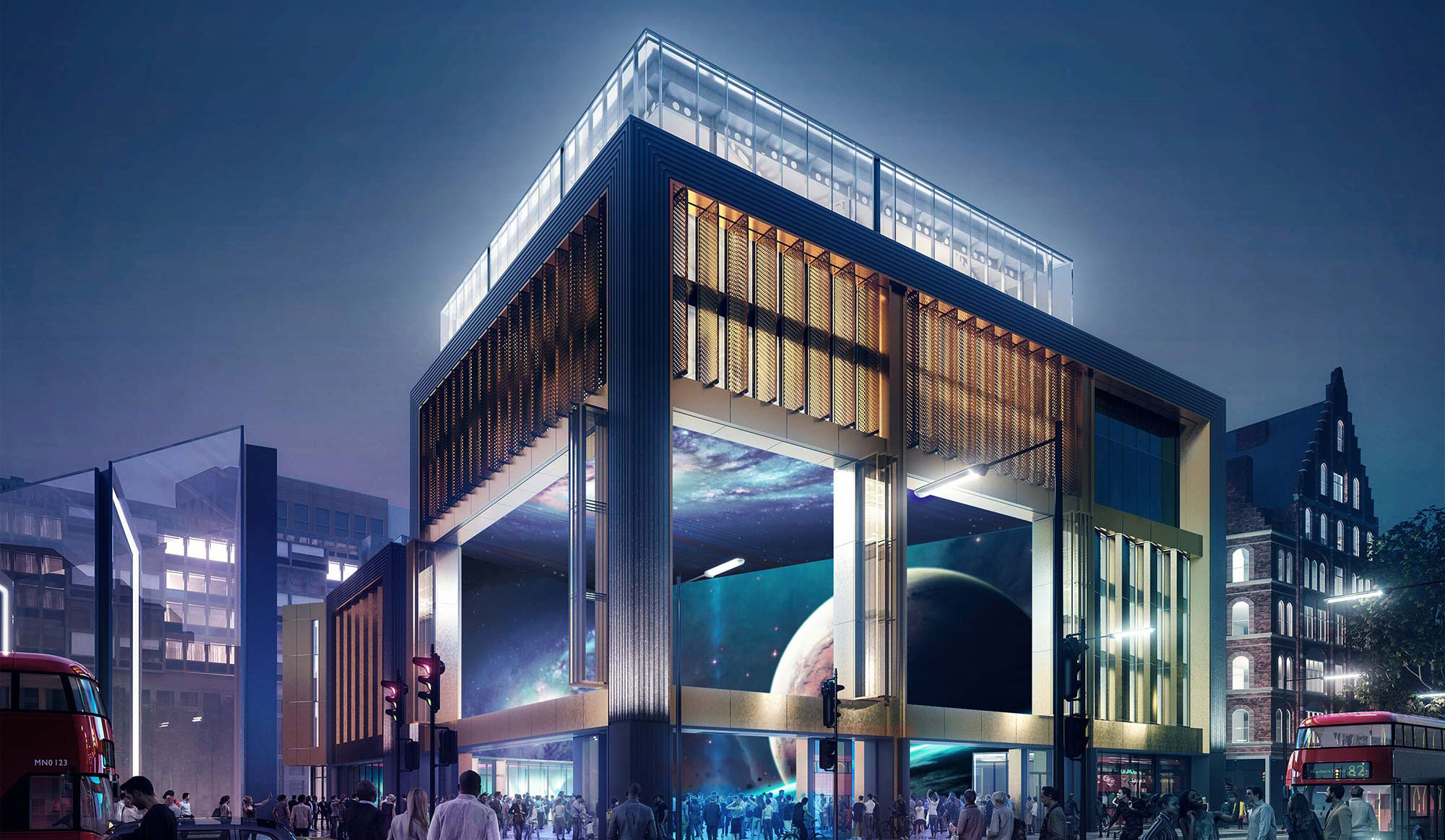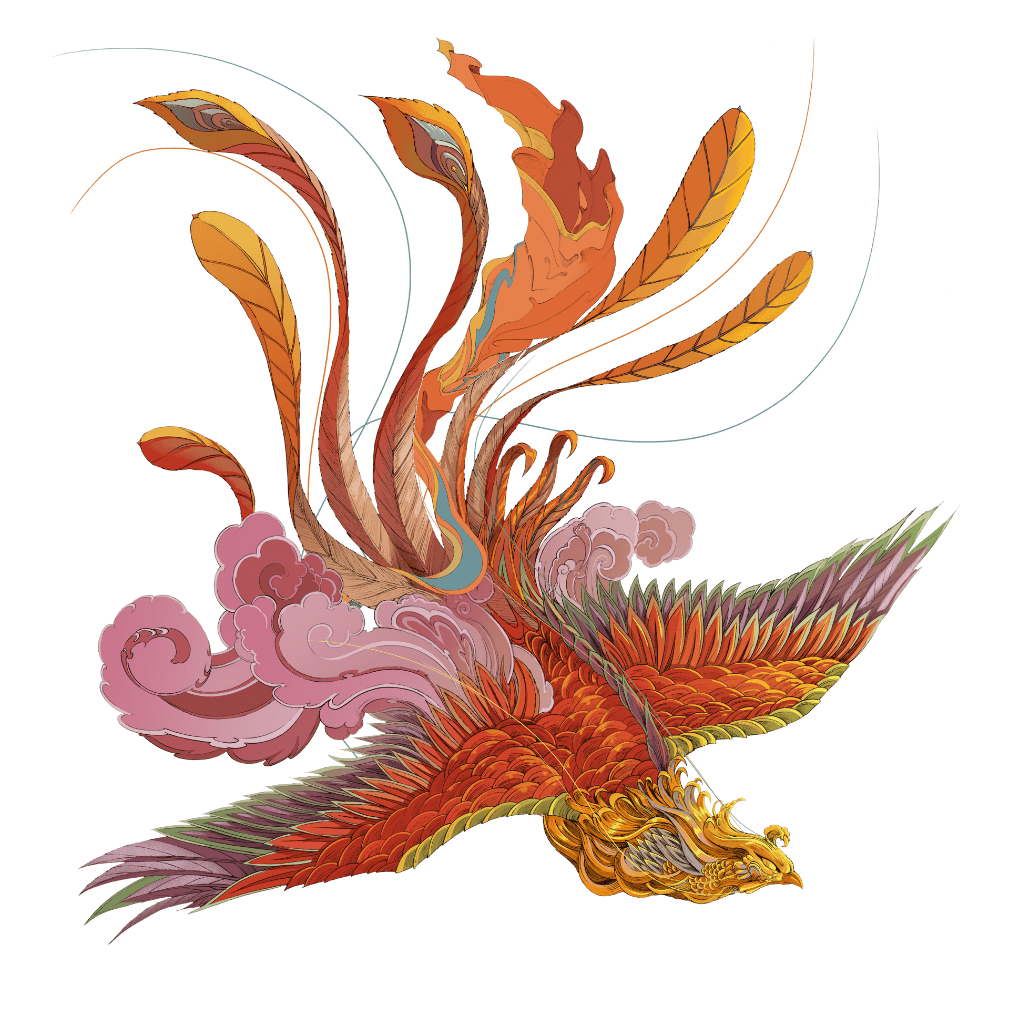 The Flamboyant
Opposite House.
Across the spirit screen, protector of evil and guardian of wealth, our Phoenix inspired bar invites you in with the flicker of a flame. Full of rich, feathered fabrics and charred timbers, with a copper panelled wall that reflects the fiery nature of the firebird to welcome you to Tattu London.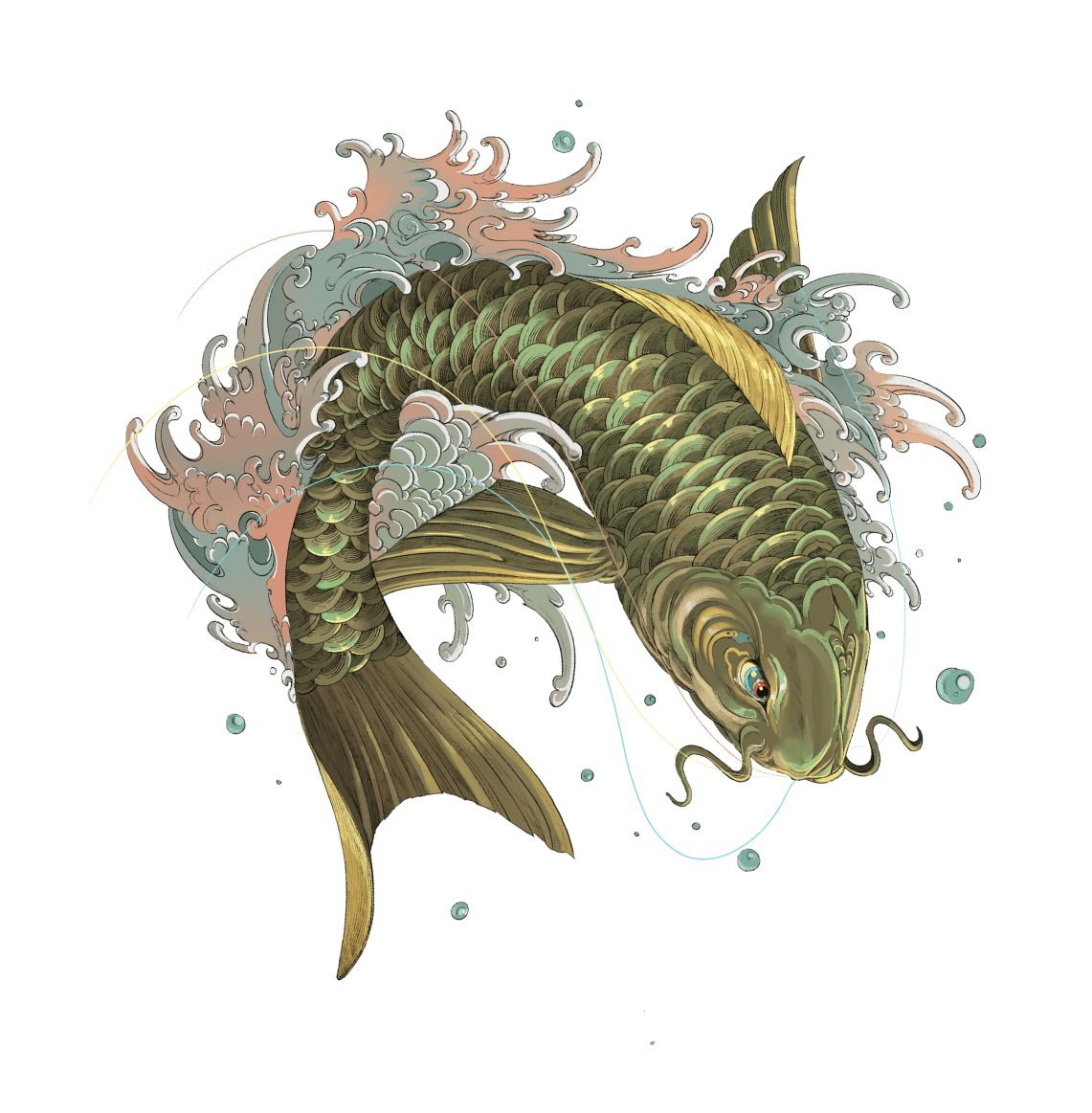 The Intimate
Western Residence
A leap through the flower hung gate welcomes you into our first serene dining space. Pearlescent shell and rippled glass textures behave as a mirror for the natural habitat of the Koi Carp. Whilst reflective marble flooring and a traditional stone garden define the space.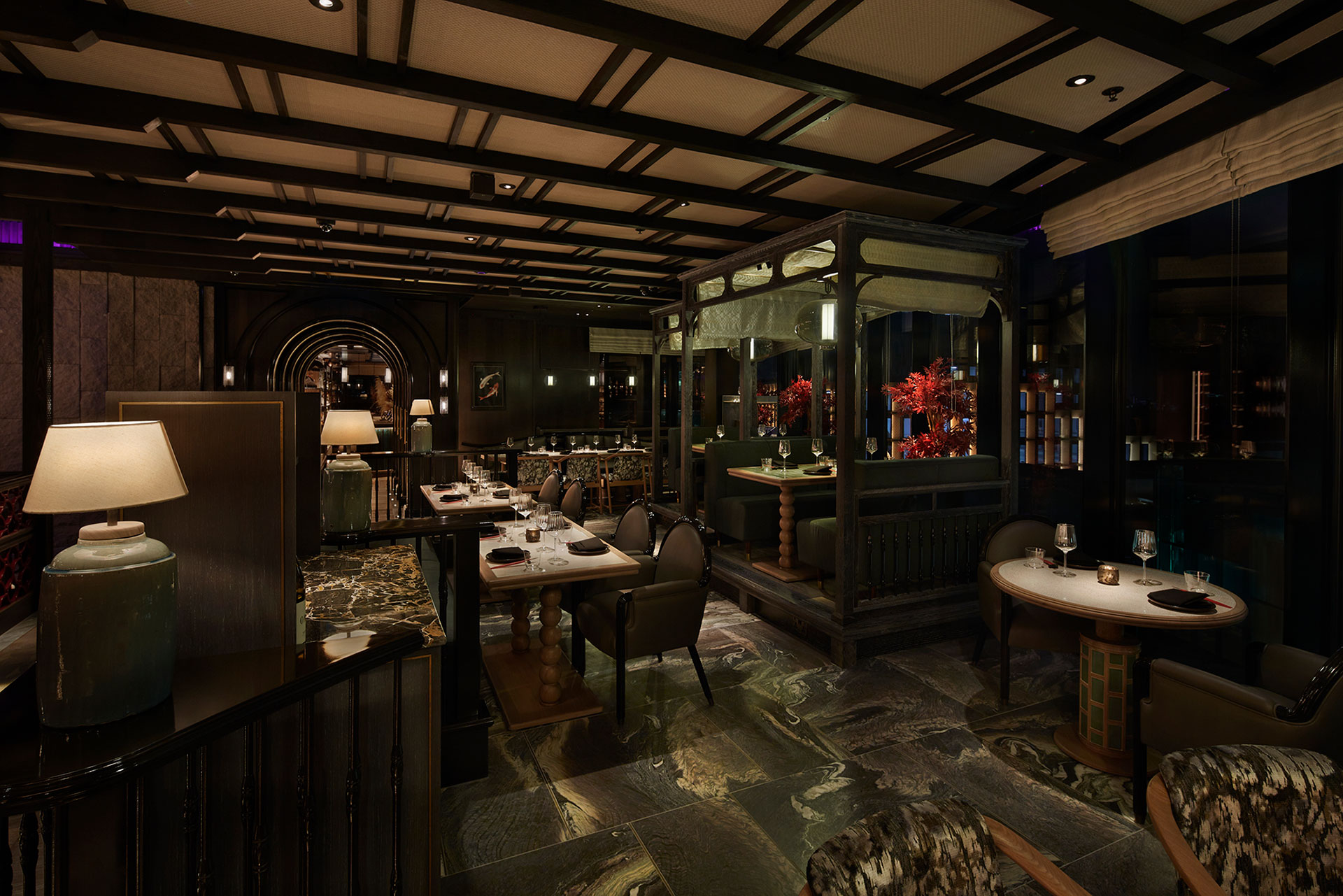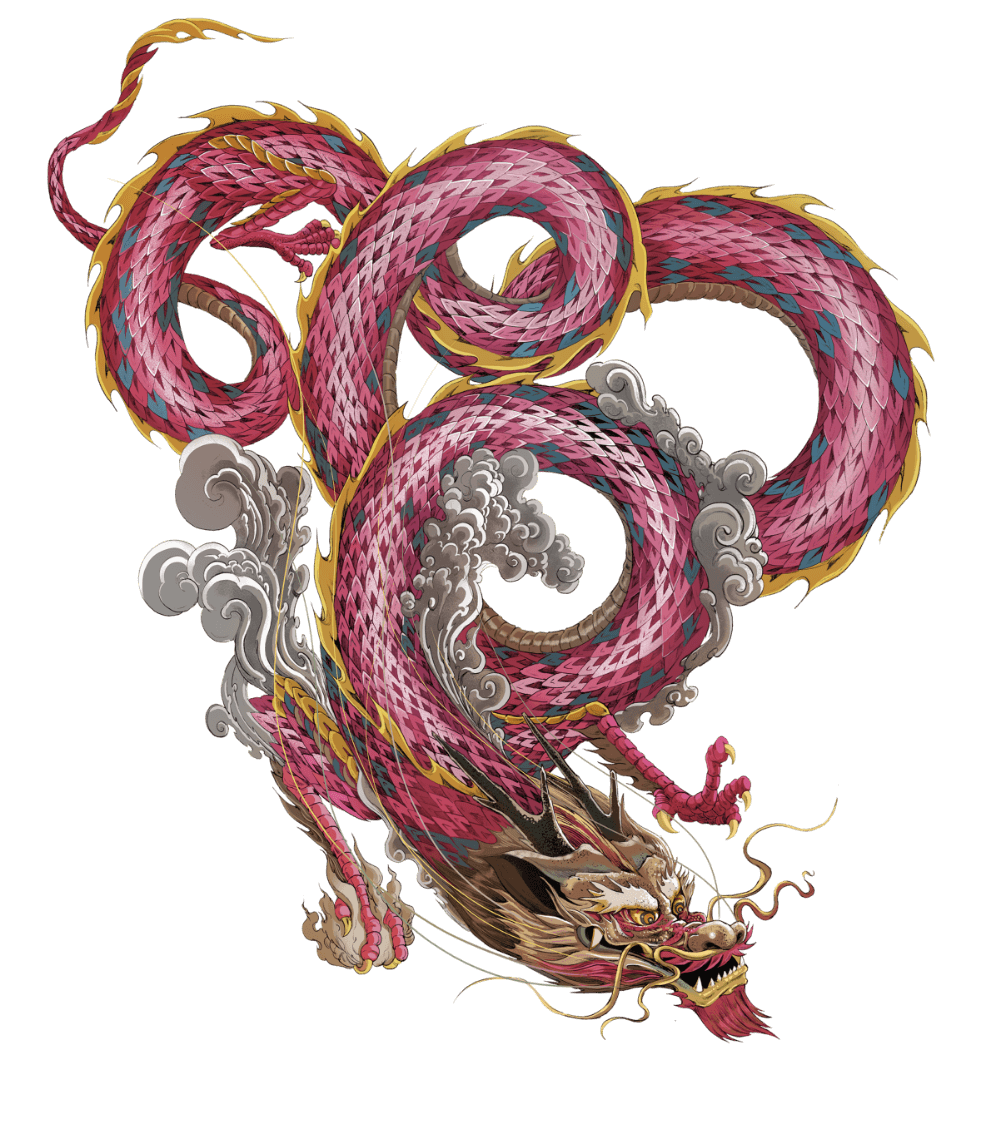 The Spectacular
Inner Courtyard
Providing luck and nobility to its residents, our central courtyard dining area is inhabited by the spirit of the Dragon. Amongst the charred timber, textured marble and crackled ceramics, the space is engulfed by a spectacular skylight, creating an intimate inside - outside experience beneath the London night sky and a reimagination of our infamous cherry blossom trees.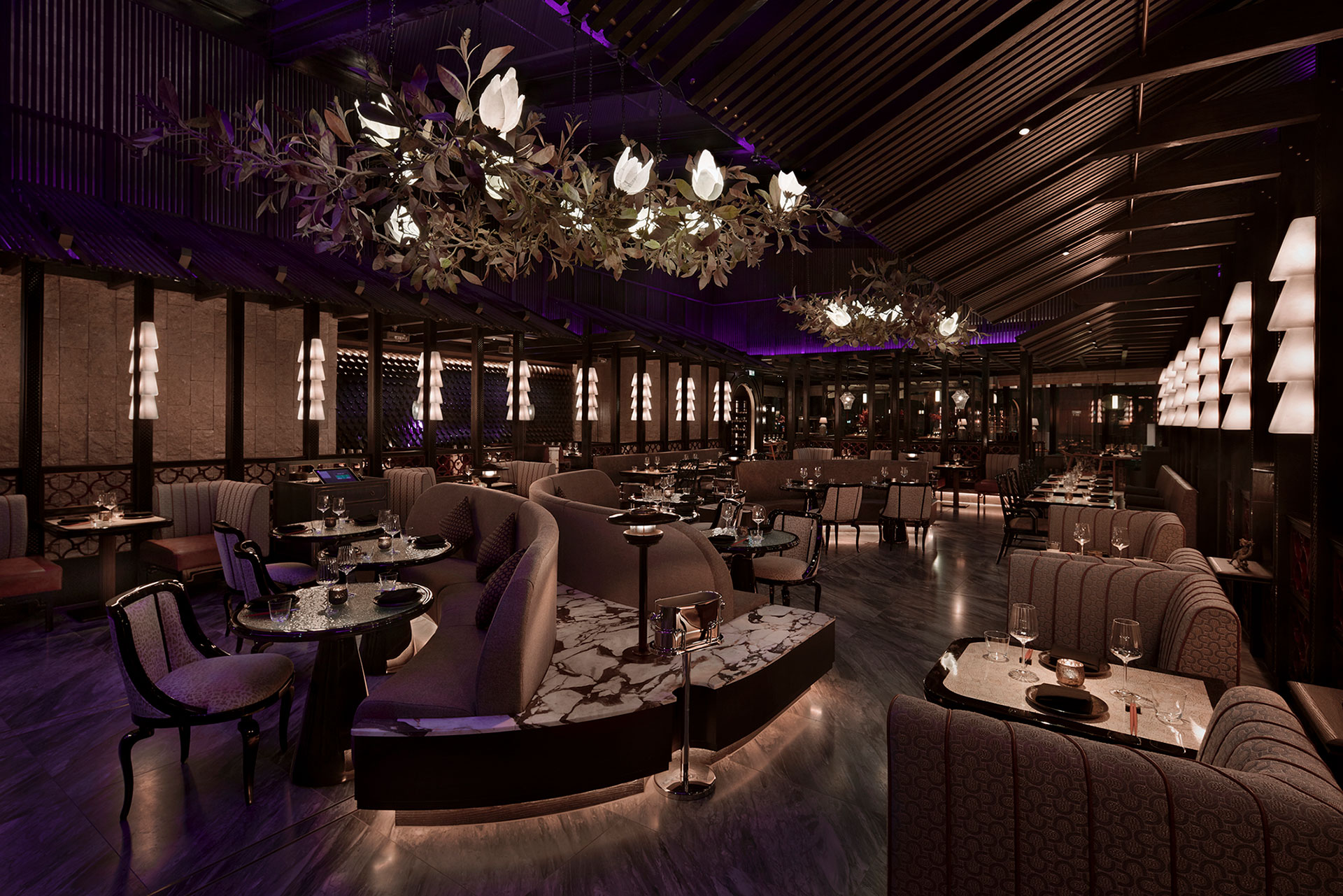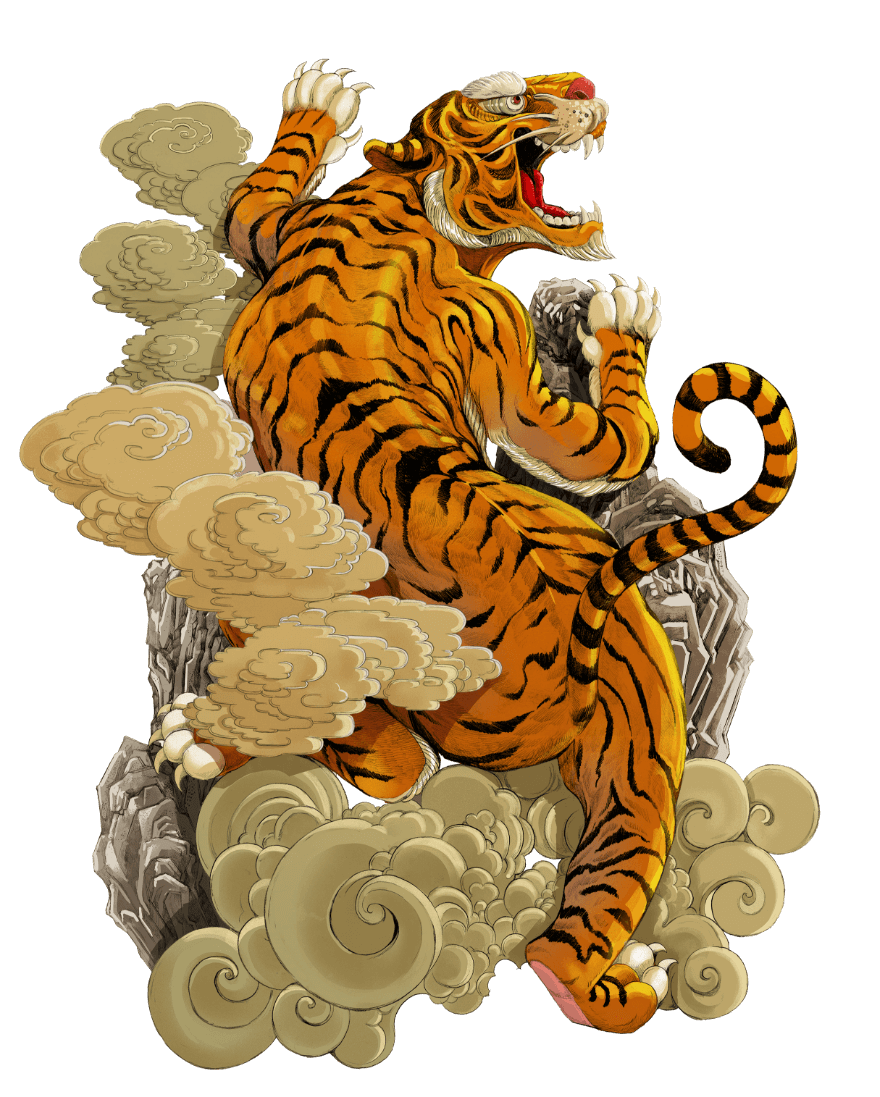 The Regal
Main Residence
Swathed in luxurious upholstered fabrics, complete with woven and liquid metal detailing, the sumptuously moody yet vibrant Tiger inspired area is characteristic of the respect for the elders it typically houses. This energetic enclave is home to our resident DJ.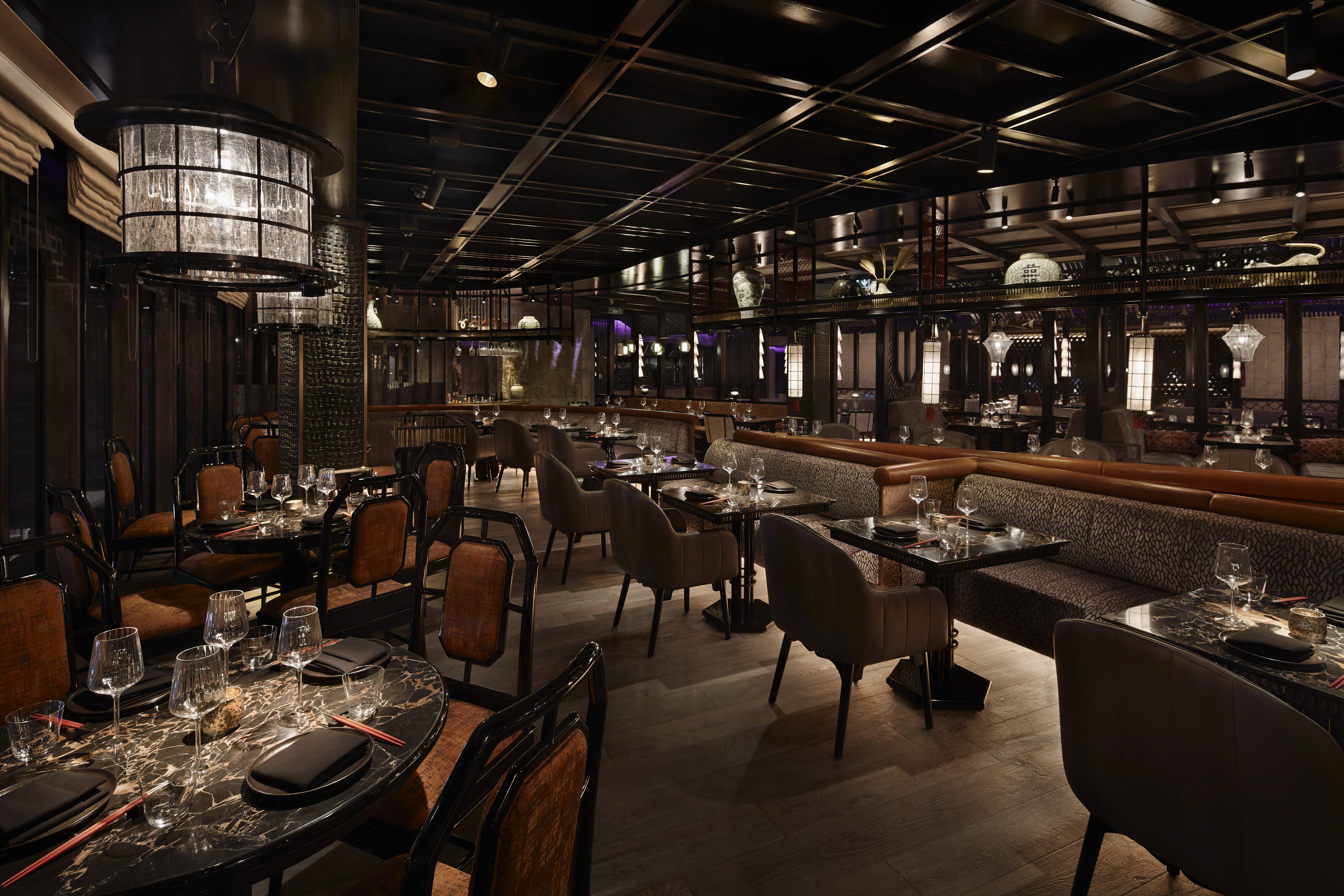 Located in
Central London.
Sitting proudly on the rooftop of the newly emerged The Now building, in the heart of the capital, Tattu London is coming to life.
Offering scintillating views of the city, the Joyce Wang Studio designed venue is the ideal stage for vibrant and refined details.
With the utmost respect
for superb craftmanship.
Tattu London is taking shape thanks to the tireless work of our contractors and designers. Classic artistry is reunited with cutting edge digital technique, giving way to a space that is equally polished as it is charming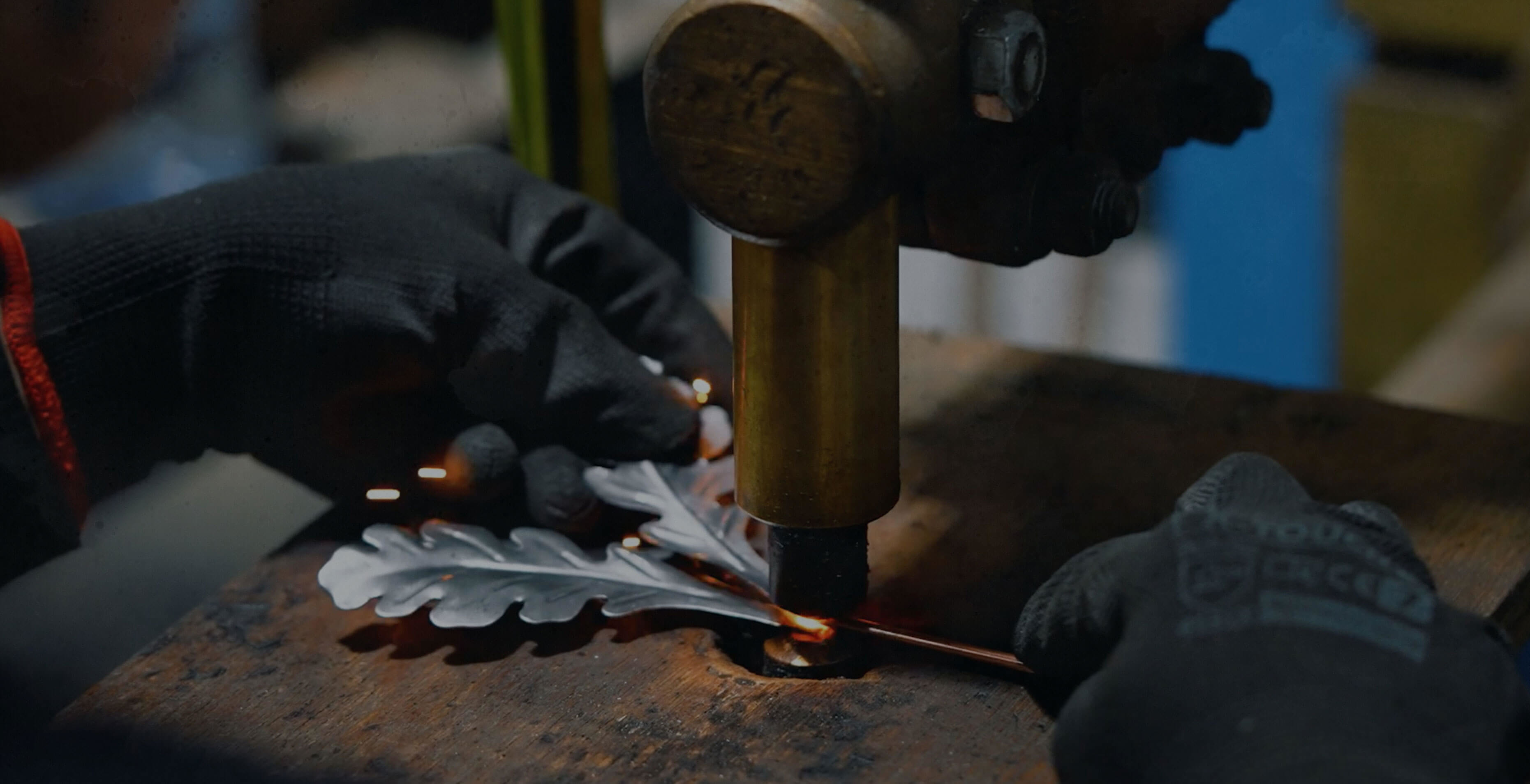 Play